FLASH Mechanisms looks at the parameter space in which FLASH operates and looks at the physical, chemical, and biological mechanisms that are being explored to understand the FLASH effect.
This topic is multidisciplinary and draws in strands that include physical modelling of the FLASH effect on the nano, micro, and macro scale.  It also combines experimental and theoretical studies of the FLASH radiochemistry and then goes on to look at the biology of FLASH at the molecular scale, in vitro and in vivo studies.  Finally, it opens up research on FLASH in combination with drugs and immunotherapeutic agents.
Anyone wanting to find out more about how FLASH operates and understand the physical, biological, and chemical mechanisms involved. Together with the latest experiments in FLASH RT.
The latest information on FLASH RT research: physics, chemistry, biology. These sessions combine theoretical modelling studies with the very latest experimental research.
The latest developments in the field often before they are published
Also hear from manufacturers and find out their latest news
Discover some of the highlight sessions from the FLASH Mechanisms Track
FLASH MECHANISMS: BIOLOGY IN VIVO
Biology of FLASH-RT in Vivo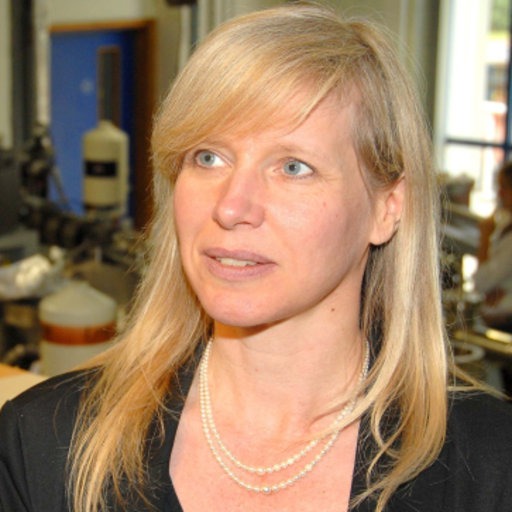 CHAIR:
Karen Kirkby, UK
Professor Karen Kirkby was appointed to The Richard Rose Chair in Proton Therapy Physics in 2014, and leads the Manchester PBT Research Group. Karen has been involved in the study of ion beams for over 30 years.
CHAIR:
Karen Kirkby, UK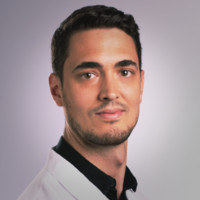 SPEAKER:
Pierre Montay-Gruel, USA
SPEAKER:
Pierre Montay-Gruel, USA
FLASH MECHANISMS: PHYSICS
Modelling the Mechanisms of the FLASH Effect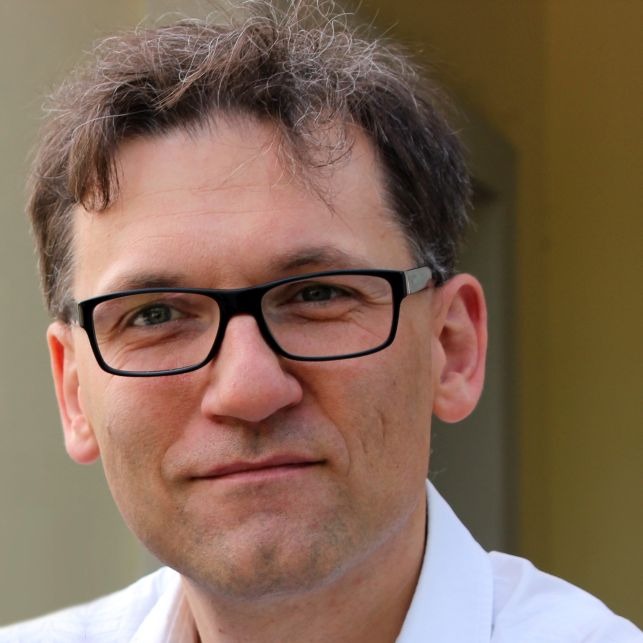 CHAIR:
Andreas Schueller, Germany
Dr. Andreas Schüller is an experimental physicist. He received 2010 his PhD from the Humboldt-Universität zu Berlin with a thesis on ion beam surface interaction. Since 2011 he works as a scientist in the working group "High-energy photon and electron radiation" of the department for "Dosimetry for radiation therapy and diagnostic radiology" of the Physikalisch-Technische Bundesanstalt in Braunschweig, the National Metrology Institute of Germany. He is the coordinator of the European Joint Research Project UHDpulse – Metrology for advanced radiotherapy using particle beams with ultra-high pulse dose rates. 44 international publications.
CHAIR:
Andreas Schueller, Germany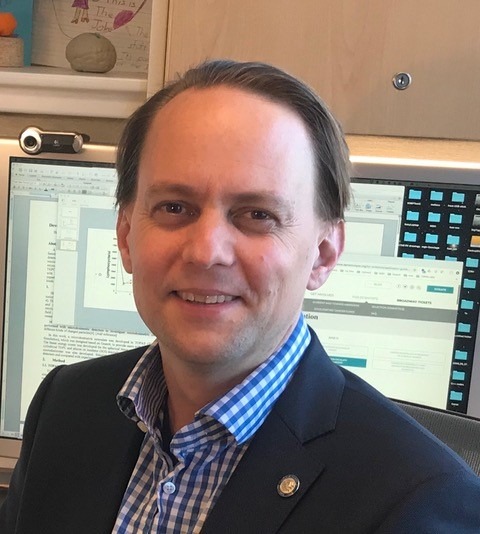 SPEAKER:
Jan Schuemann, USA
Dr. Jan Schuemann is an Associate Professor within the department of Radiation Oncology at Massachusetts General Hospital and Harvard Medical School. Dr. Schuemanm is the Head of the Multi-Scale Monte Carlo Modeling Lab. His research focuses on understanding radiobiology from first principles. He is the PI of the TOPAS-nBio project, a nanometer scale extension of TOPAS, that simulates the physical and chemical damage induction and following repair kinetics.
SPEAKER:
Jan Schuemann, USA
FLASH MECHANISMS: NEW HORIZONS
New Horizons Related to the Biology of FLASH-RT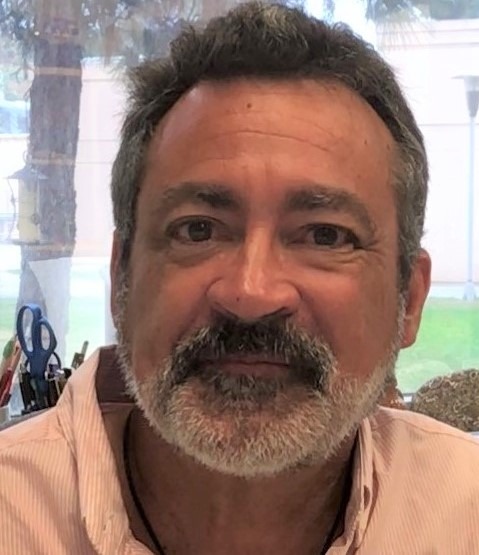 SPEAKER:
Charles Limoli, USA
One of the main goals of my research program is to advance FLASH radiotherapy from the bench to the clinic. To this end, we have been successful in obtaining NCI funding for a program project grant aimed to characterize this novel irradiation modality that challenges some of the most fundamental tenets in radiobiology. FLASH radiotherapy is able to achieve remarkable improvements in therapeutic gain through ultrahigh dose rate (≥ 100 Gy/s) delivery. My team that includes Marie-Catherine Vozenin at the CHUV in Switzerland, Bill Loo at Stanford University, Peter Maxim at Indiana University and Doug Spitz at the University of Iowa have generated data in support of several mechanisms, of which one involves a mechanism that minimizes radiation-induced oxygen toxicity and exploits the differential redox biology between tumors and normal tissue. While tumor cure is iso-efficient between FLASH and conventional dose rate modalities, FLASH induces transient and radioprotective hypoxia that affords significant sparing of normal tissue injury in the brain (and throughout all other organs analyzed). Collectively, my research strives to generate the requisite data necessary to facilitate the rapid implementation of this innovative irradiation platform, using both electron and X-ray beams, into the clinic.
SPEAKER:
Charles Limoli, USA
FLASH MECHANISMS: INVESTIGATION OF THE MECHANISM
What Can We Learn From In Vitro Models?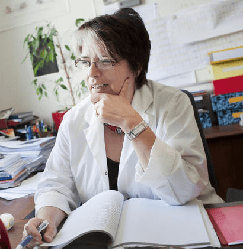 CHAIR:
Marie Dutreix, France
Marie Dutreix is a Biologist (Ph.D.), director of the laboratory at the Institut Curie, president of the "Société Française du Cancer" (2012-2017) and co-founder of the company "DNA Therapeutics" (bought by Onxeo in 2016). She is a specialist of genetic instability and biological effects of radiation. She developed new strategies to treat tumours resistant to radiotherapy/chemotherapy and discovered new DNA repair inhibitors (Dbait/AsiDNA). Her work extend from basic research on DNA repair mechanisms to clinical applications of the AsiDNA inhibitors and development of innovative protocols with the high-dose rate "FLASH" irradiation. She is co-director of the Institute of Nanotechnologies and Radiation based Therapies of the University Paris-Saclay, the GDR MI2B of CNRS, the Medico-scientific program of Institut Curie. She received numerous prizes the most recent being, the prize of the Academy of Science (2016). She was awarded "Chevalier de l'ordre National du Mérite" in 2013 and "Chevalier de l'ordre de la légion d'honneur" in 2017. 102 international publications, 12 patents.
CHAIR:
Marie Dutreix, France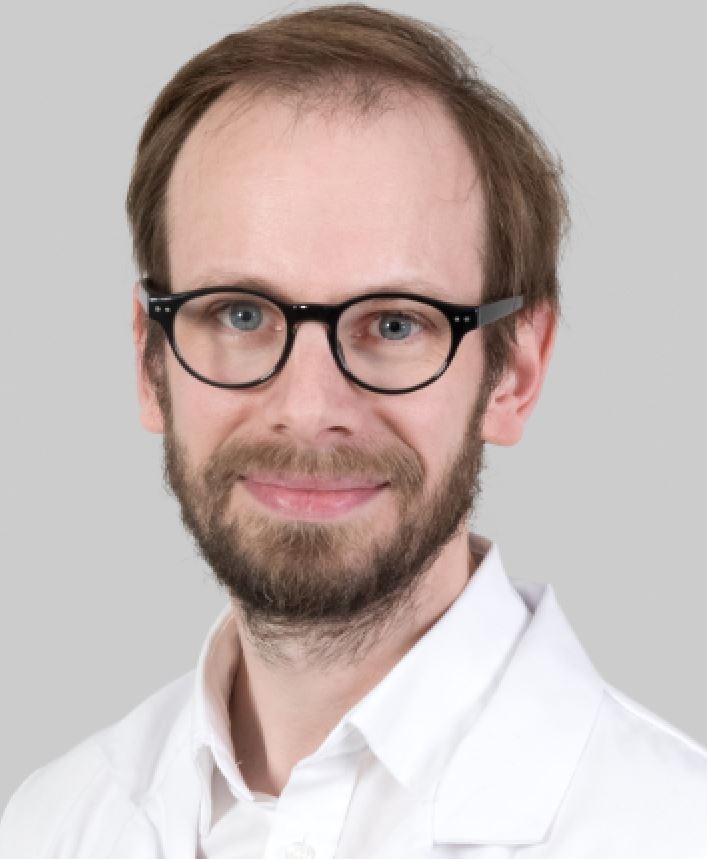 SPEAKER:
Charles Fouillade, USA
Charles Fouillade is a radiation biologist studying the impact of radiotherapy on normal tissue. His work aims at i) deciphering the physiopathology of lung radiation toxicity and ii) understanding the molecular mechanisms of FLASH radiation therapy in the lung.
More info : http://orcid.org/0000-0003-2692-5645
SPEAKER:
Charles Fouillade, USA
To find out more about the other tracks of the FRPT 2021 scientific programme, click on the buttons below.